Connecting Your Business with Your Audience
Our industry experts have a unique approach to writing, particularly persuasive content for marketing. They don't just write general content but take your goals, company culture, aims, and direction all into consideration before beginning. We first work to truly understand your business before creating any content. 
We have writers that are knowledgeable in numerous industries and are familiar with writing various types of persuasive content pieces, including blogs, social media posts, website content, and newsletters.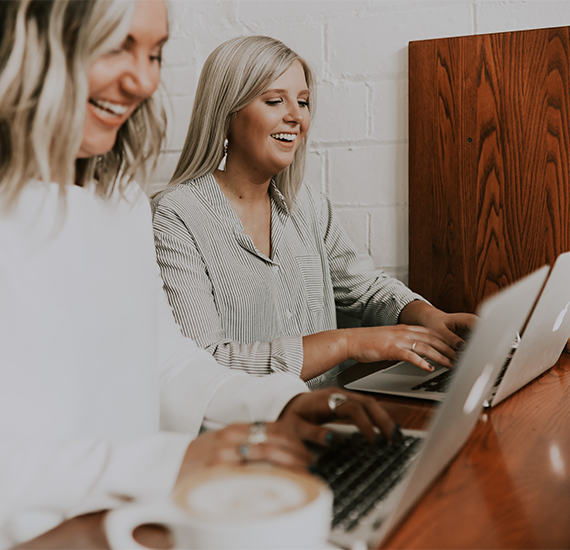 CEO of Rainmaker Content Marketing
Dave Erickson has 30 years of very diverse business experience covering marketing, sales, branding, licensing, publishing, eSports, gaming, software development, PR, social media, advertising, SEO, SEM, contract electronics manufacturing, and international business. A serial entrepreneur, he has started, owned and run businesses in the USA and Europe, as well as doing extensive business in Asia.
In addition to Rainmaker Content Marketing, he is currently the CEO of ScreamingBox, a Web and Mobile App Development company with customers such as Barracuda Networks, Mercedes Benz, Partender and Boston Scientific.
He was a primary partner in building the Fatal1ty gaming brand and licensing program, and has an extensive background in E-Sports, gaming and brand licensing.
Chief Operating Officer of Rainmaker Content Marketing
Angela was a triple major and received her bachelor's degree in photojournalism, print journalism, and Spanish, with a minor in women's studies. She received a master's degree in journalism and mass communication. Angela holds a Certificate in Professional Marketing from the Charted Institute in Marketing.
While living in Eastern Europe, she was the marketing manager for a UK-based IT company. She implemented and oversaw all marketing functions and focused her efforts on attracting UK-based companies to outsource their IT and business functions to the company's remote location. 
She was the English language editor of Bulgaria Air, the in-flight magazine for Bulgaria's national air carrier, for four years. While working in Europe, Angela became fluent in Bulgarian and gained a flair for working in international environments, while balancing multiple cultures and customs.
Previously, Angela worked at ScreamingBox where she became the Marketing Director and oversaw the company's marketing plan, activities, content generation, social media activities, and worked closely with the sales team to increase business.
For over three years she has worked as a researcher and writer for a Washington D.C.-based think tank, generating multiple articles a month.
Angela joined Dave Erickson to become a managing partner of Rainmaker Content Marketing and acts as the Chief Operating Officer. She works alongside Dave to attract new clients, build the company's brand, and create captivating written content that audiences love.